News
Go back
Posted: May 8, 2017

Prex Claires To Showcase Local Music During Eaux Claires Weekend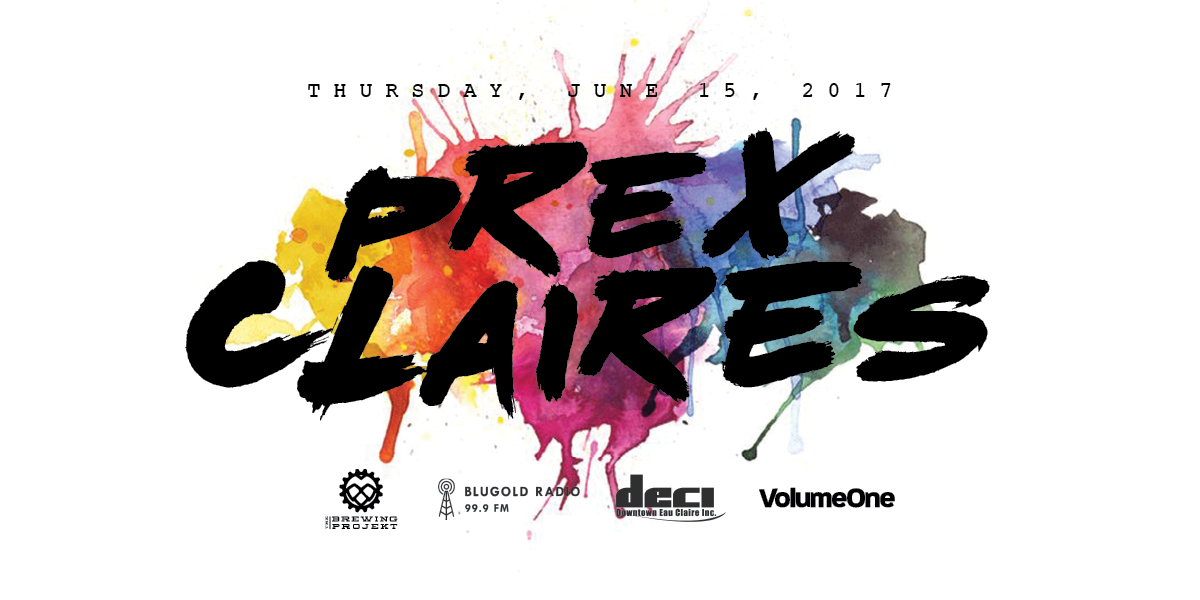 Eau Claire, Wis. – Downtown Eau Claire, Inc. and Blugold Radio 99.9 FM are excited to announce Prex Claires - a celebration of music made in and around the Chippewa Valley in venues throughout Downtown Eau Claire.
Prex Claires will take place Thursday, June 15th immediately preceding the Eaux Claires Music and Arts Festival on June 16-17. Organizers are working with multiple venues throughout Downtown Eau Claire to jointly market and promote individual shows. Visitors will be able to experience different music types, free and paid shows, as well as shows accessible to different age groups. Venue line-ups will be published as soon as they are available.
In a recent interview, Eaux Claires Artistic Director Michael Brown expressed enthusiasm for showcasing music in Downtown before the festival: "Our dream is for all of downtown Eau Claire to engage with the festival and start booking shows on Thursday night. Even Wednesday night! There are so many venues in town."
"Our goal is to introduce visitors to our vibrant Downtown community and amazing local music", said Kyran Hamill, Communications and Promotions Coordinator for Downtown Eau Claire, Inc. "Prex Claires is a great opportunity to get to know our community before spending the weekend at Foster Farms."
To promote the events, Blugold Radio will be playing great tunes from Prex Claires shows, informing listeners of the various shows throughout the week, and providing an exclusive playlist featuring both Prex Claires and Eaux Claires artist to be played over the Downtown speakers during the event.
"What really drew us to this event is the spirit of collaboration," said Scott Morfitt, Station Manager at Blugold Radio. "It's exciting to get to showcase many of the local bands that we're proud to bring to the airwaves in the Chippewa Valley. This event is our chance to experience local Eau Claire music before Eaux Claires."
Over 25,000 individuals attend Eaux Claires, with a local economic impact of about $6.8 million.
To stay informed as details are released, follow Downtown Eau Claire, Inc. and Blugold Radio on Facebook, Twitter and Instagram.
Special thanks to The Brewing Projekt and Volume One for their support!