Community Events
Strong Towns Events
Thursday, April 20th, 2017
L.E. Phillips Memorial Public Library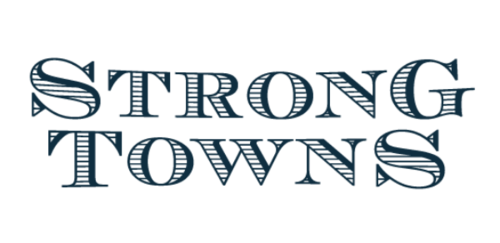 Elected officials, government staff, business and institutional leaders, and others involved in municipal finance and infrastructure are invited to learn more about Strong Towns and their model of development that allows communities and neighborhoods to grow financially strong and resilient. These events will be at the L.E. Phillips Memorial Public Library.
9:00 AM – 12:00 noon: Chuck Marohn, PE, AICP, will share his wealth of knowledge about developing financially productive communities and you'll have the chance to speak with him about transportation, engineering, finance, or planning issues occurring in your community. Please bring your questions and ideas to the table. Learn more and register: https://www.eventbrite.com/e/strong-towns-tickets-31484545122
12:00 noon - 1:00 PM: Enjoy lunch in downtown Eau Claire - many restaurants are available.
Walking Tours: Chuck Marohn will lead a walking tour in downtown Eau Claire in which participants will discover how to view their community through the Strong Towns perspective while identifying current challenges and discussing possible solutions to their built environment. The walking tour is a way for attendees to see the bridge between topics shared in our morning presentation and the local context. Due to a large number of registrations, in order to keep the group size manageable, we have scheduled two walking tours that will follow the same route.


A public event will be held that evening:
6:30 PM – 8:00 PM at the Eau Claire Public Library (400 Eau Claire Street, Eau Claire, WI): Chuck Marohn will give a public Curbside Chat presentation followed by a community discussion about the financial health of our places. This classic Strong Towns talk, which has been given in dozens of cities across the country, is centered on the question, "Why, despite all the growth America has experienced, do our cities struggle financially just to accomplish basic tasks?" This stunning presentation is a game-changer for communities looking to grow more resilient and obtain true prosperity during changing times. Learn more here (registration not required): https://www.facebook.com/events/1847227892157641/
Resources to learn more:
5 Essential Strong Towns Articles Great – If you're just joining Strong Towns (or even if you've been following us for a while), there are some important articles you may have missed that we really think you should read. They include some of the foundational thinking that led to the Strong Towns movement, and they continue to speak to our goals today. https://www.strongtowns.org/journal/2017/1/31/5-essential-strong-towns-articles
Brought to you by the West Central Wisconsin Regional Planning Commission.